In recent, H3CNE certifications have been secured by Zhou Zihao and Liu Lianyu as well as Hanjude affiliated with Computer College who have channeled their great efforts into practicing what they should learn repeatedly in Hebei International Studies University (HISU). Zhou and Liu belong to the Internet Technology class who entered HISU in 2019 while Han Big Data class in 2018. At the same time, Hanju obtained her certificate of Huawei HCIP.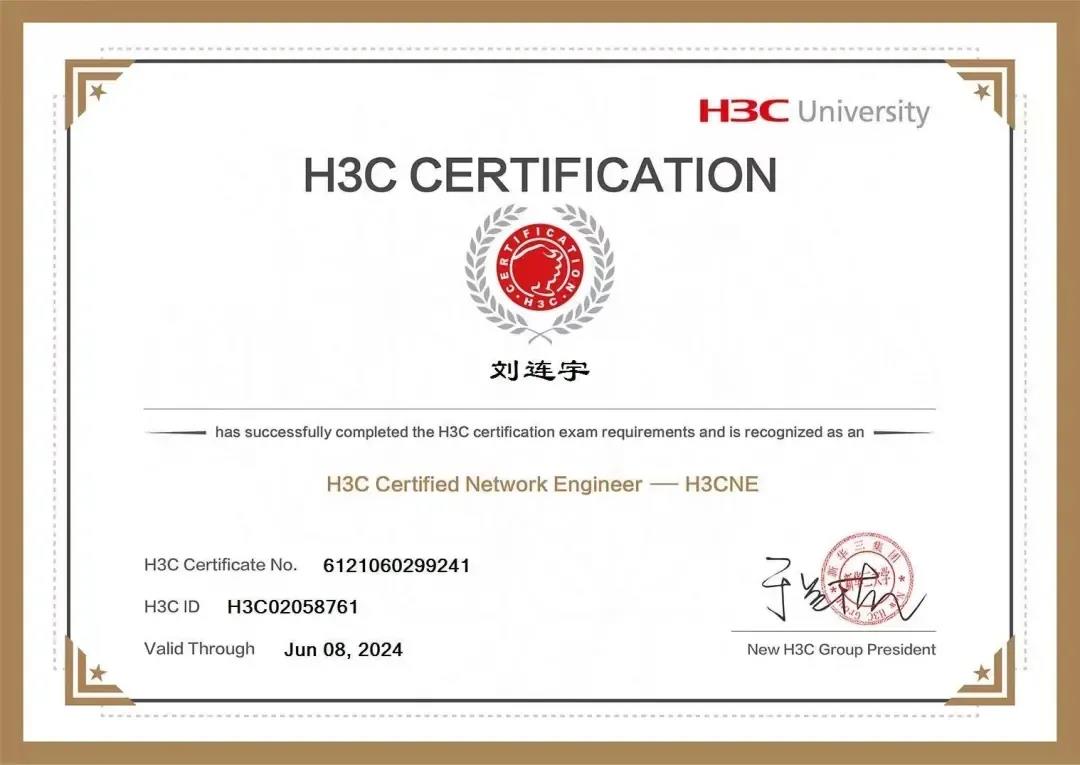 Under the leadership of Yan Lei, the guider of them, they ended up procuring those certifications by doing lots of preparation and practice. Those professional-level certifications are cutting-edge in the Computer field. Students have given sayings:" No matter how great the honor and certifications, it is undeniable that our success cannot have been awarded without the guidance of our teachers and our department. Thus our happiness is hope for a brighter future. Stmoutanouly, the awards are not only an affirmation of our previous professional courses but also a motivation for hard work and great improvement.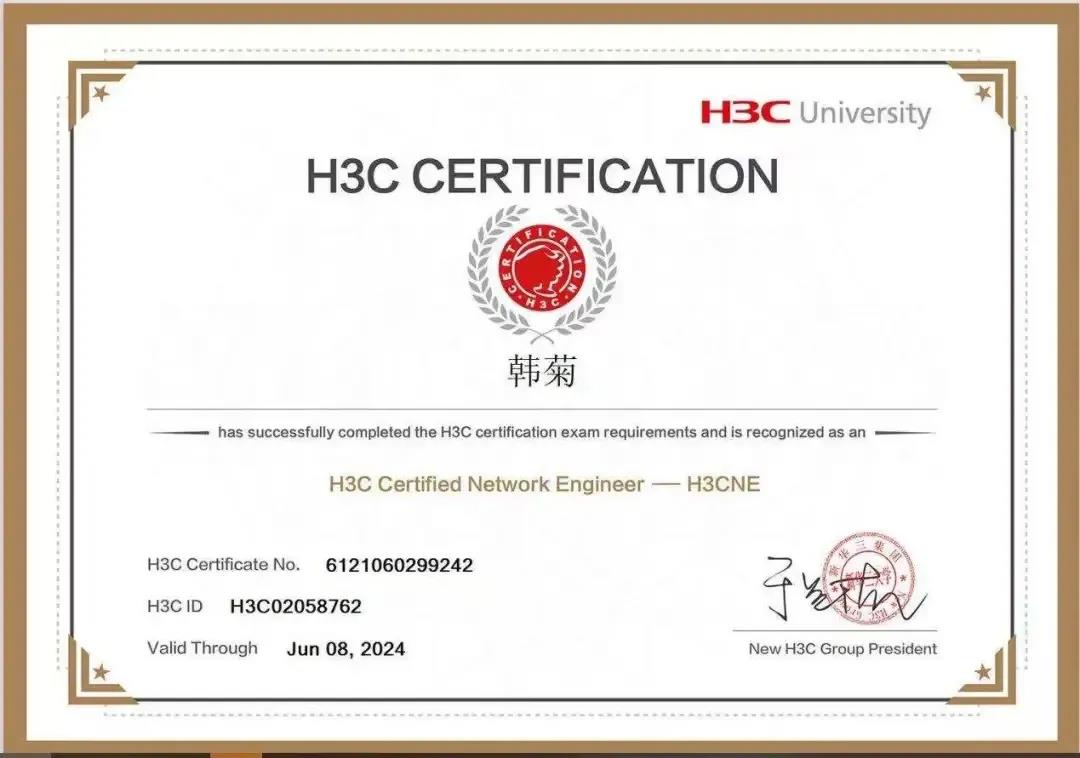 H3C Certified Network Engineer (H3CNE) stems from HCNE, which is mainly positioned in the planning, design, configuration, and maintenance of SME networks. With H3CNE, one can be proved that he has such abilities from mastering overall profound knowledge of Data Communication Network to grasping general network technology for those types of companies and even to designing SME networks and utilizing H3C network equipment to implement his designs.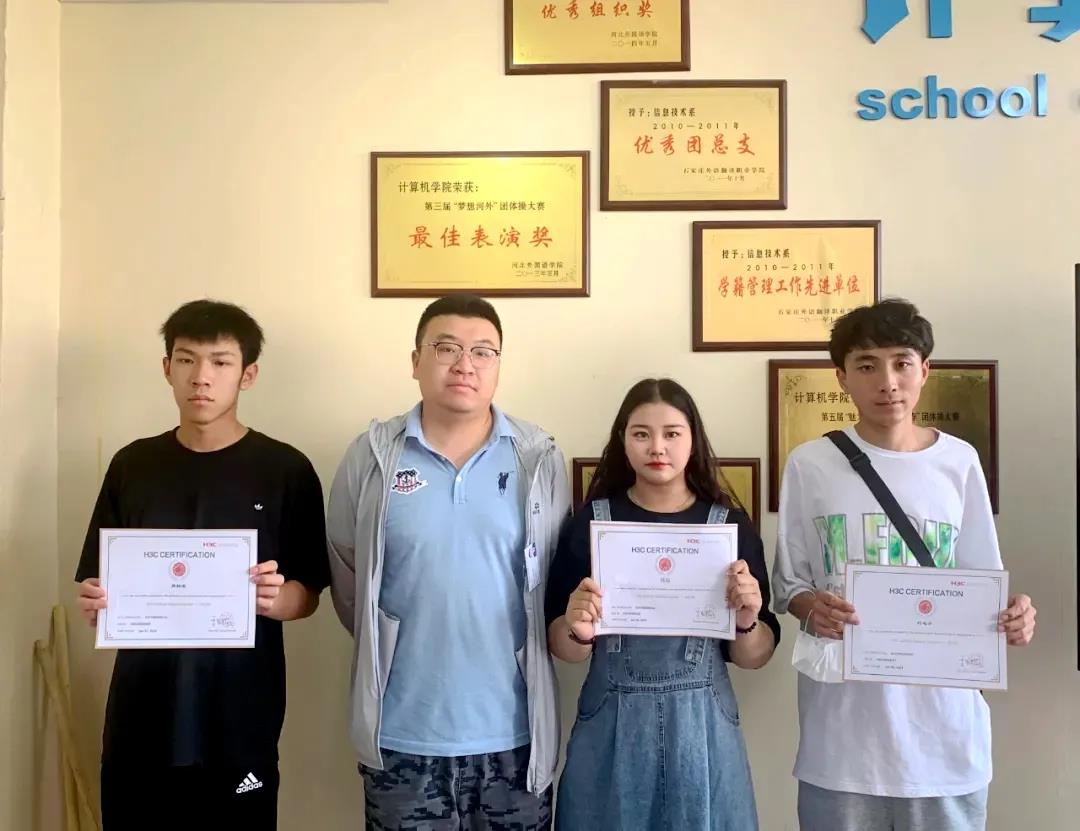 As a proof of individuals' ability to achieve senior engineering level in a certain technical field, Huawei Certified ICT Professional (HCIP) demonstrates the certified personnel have rich ICT knowledge and practical ability.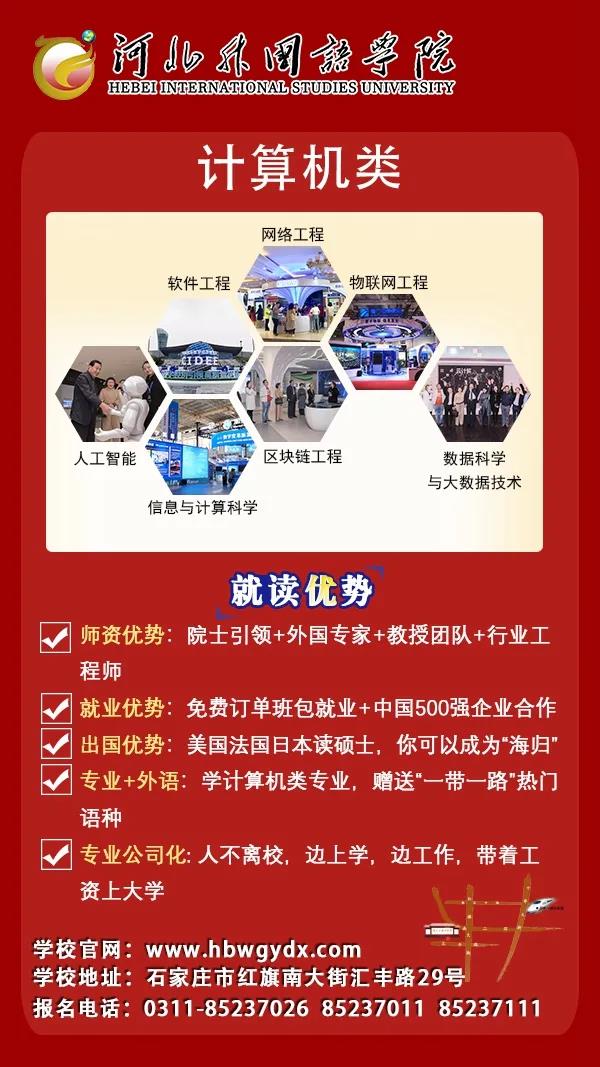 The school of computer science, Hebei International Studies University was founded in 2004.The school has established five third-level schools, covering multiple fields such as software engineering, network engineering, blockchain engineering, artificial intelligence technology, and Internet of Things engineering with 17 years of development. The major of network engineering is the key discipline of the college,which is mainly engaged in the design, development, deployment, operation and maintenance of computer network system for government agencies, ICT enterprises, educational institutions and other units,in order to cultivate high-quality application-oriented talents with good professional quality and international vision, mastered theories, knowledge, skills and methods related to the planning and design, maintenance and management, security and application development of computer network system and talents who have certain professional foreign language application ability and engineering management ability with good teamwork spirit.
At present, there are 46 full-time teachers as well as 23 part-time teachers in the computer school of Hebei International Studies University. Among the full-time teachers, there are 41 teachers with master's degree or above, accounting for 89.1%, and 24 teachers with associate senior (including associate professor and other associate senior) titles, accounting for 52.2%.