Hebei Foreign Studies University successfully held its first video conference with senior leadership of Yangon Institute of Foreign Languages on the morning of August 5th, 2020.
Hebei Foreign Studies University , chairman, president academician Sun Jianzhong, Vice Chairman, Executive President Professor Xi Wei, vice president of education professor Zhu Hongsu, foreign affairs vice president Chen Wei, President of the International Institute of Language Education Zhang Hongmei, President of the International Academy students Han Fang, International language Education Institute of Foreign Affairs director, Chen Xiaoqi, teacher Lin Xiaocheng, Yangon University of Foreign languages Dr. Ji Xun, vice president Dr Mi Mi'ang, Director of student professor Wu Min Bo, Chinese dean Dr. Qin Meiqiao, Chinese professor Dr. Lala Ji , the dean of Myanmar Department Dr. Gi Gimo , the professor of Myanmar Department Dr. Wang Wan'min and the Lecturer of Chinese Department Su Lai'miao hav always been wonderful had in-depth discussions on cooperation between the two Universities, and reached a preliminary agreement to cooperate.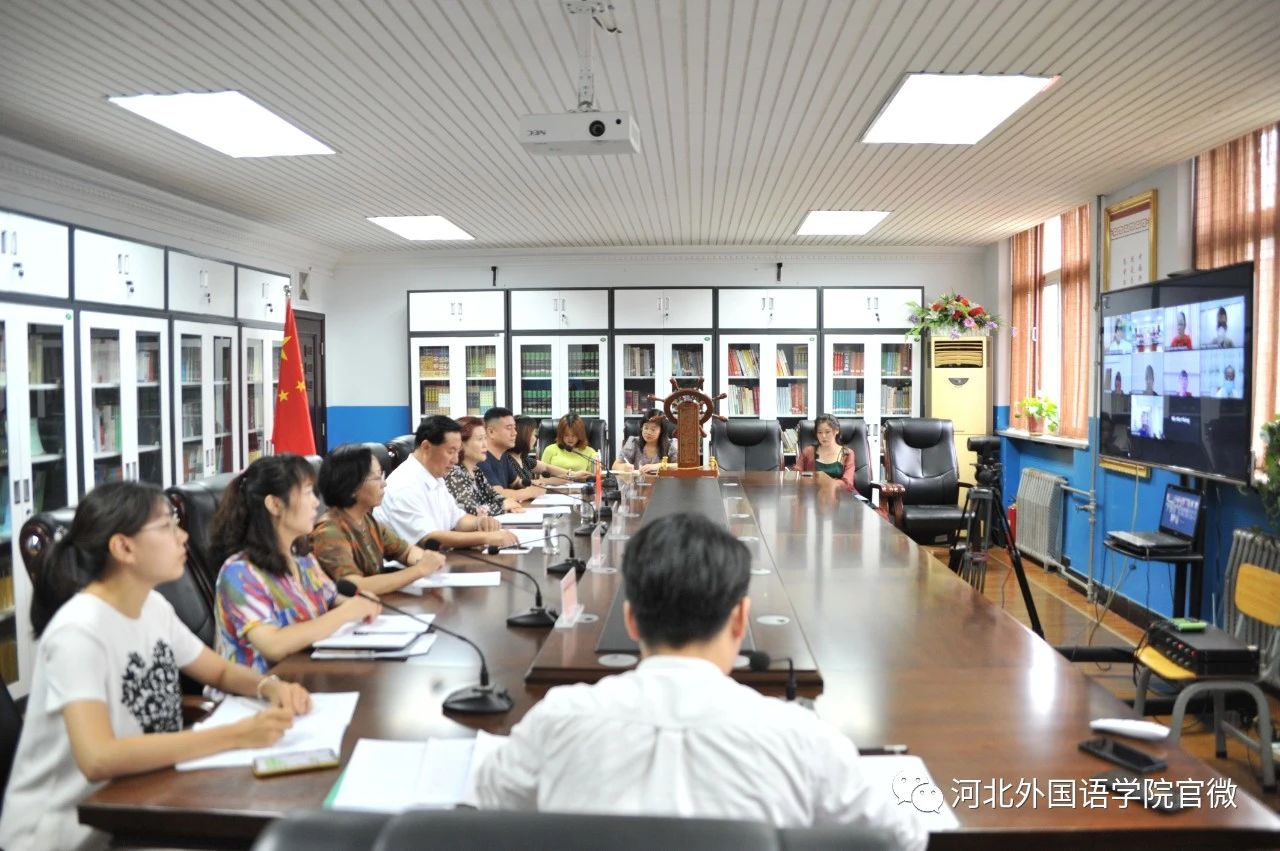 Yangon University of Foreign Studies is located in Myanmar's largest economic and cultural center of the city of Yangon, the school was established in 1964, Myanmar's first foreign language schools, is one of only two foreign language schools in Myanmar . Yangon University of Foreign Languages, the total number of more than 30,000 school students to receive professional Burmese language class students from more than 300 countries around the world each year, the number of students ranking first in the institutions of Myanmar, where the largest number of Chinese students, accounting for the total number of students 65 %about. 4 nonverbal Yangon University of Foreign Studies Department under the Ministry of Burmese, Chinese, Thai, Japanese, Korean, English and other 10 languages department, as well as history, philosophy, international relations and so on. Where Chinese and Korean professional with this, master, Bo degree-granting, other professionals possess this, master degree-granting. Yangon University of Foreign Studies is one of Myanmar's most famous foreign language teaching and research base, considerable experience in language teaching, international student management.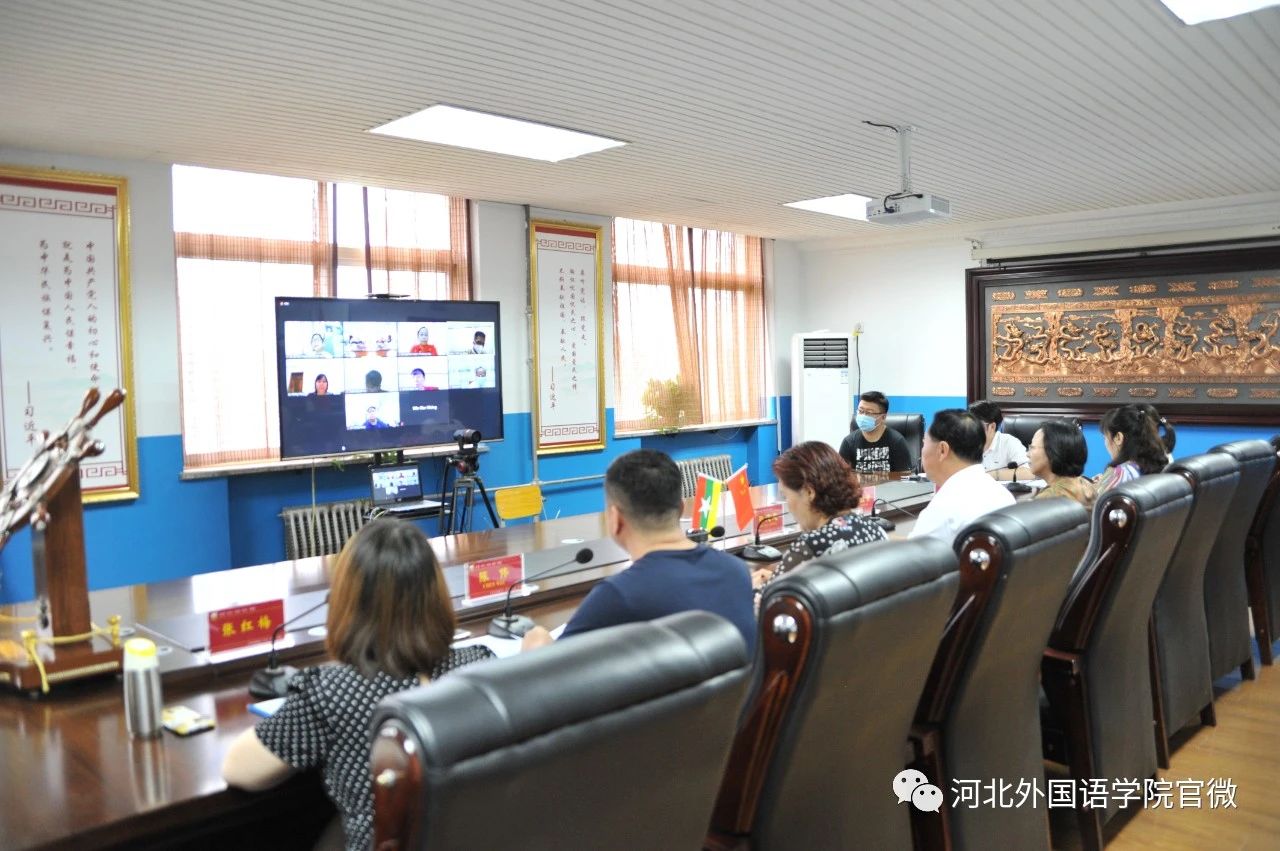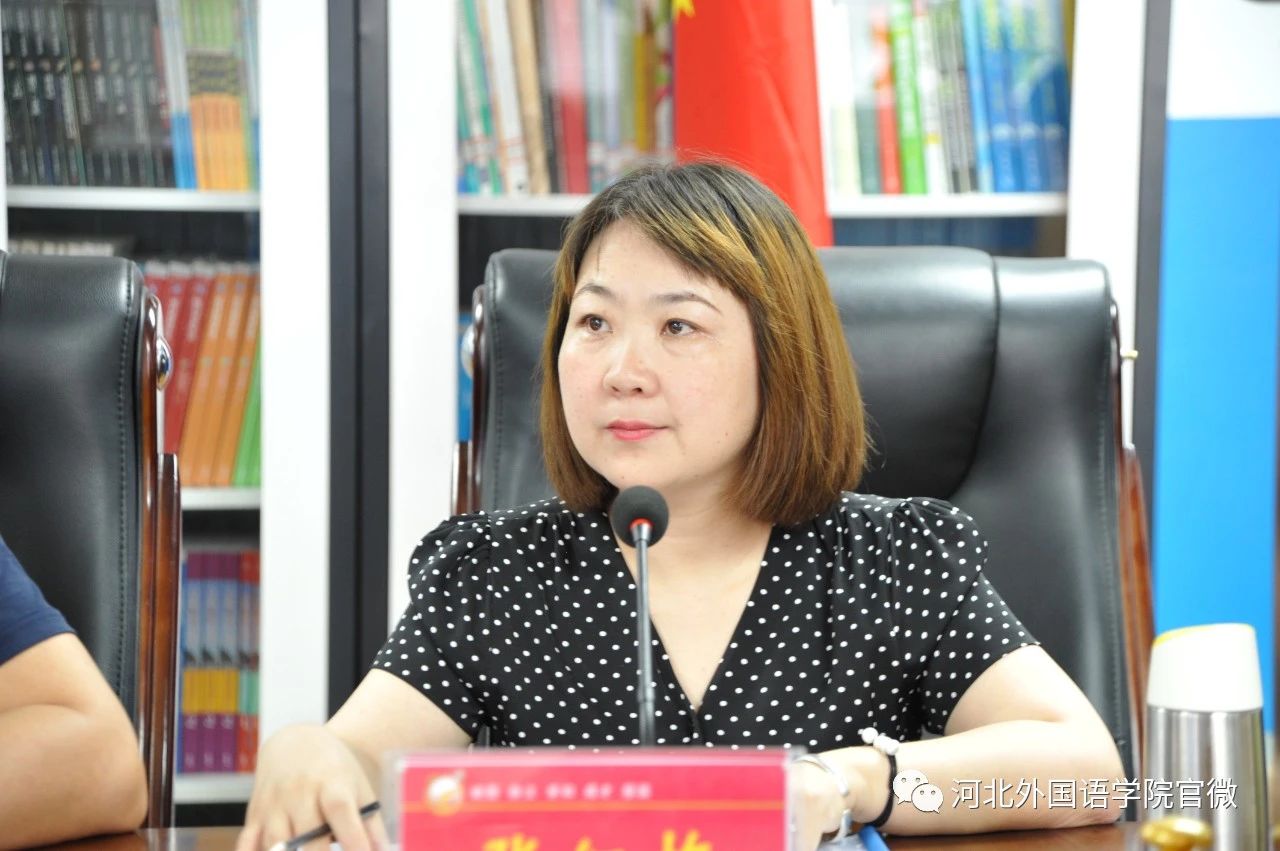 Chen Wei, the vice-principal of Hebei Foreign Studies University (HFSU), had conducted some introduction. HFSU has built a cooperation-friendly relationship between 266 universities of 82 countries, looking forward to reaching a consensus on collaboration, and establish Sino-foreign Contractual Joint Class finally. At the meantime, founding bilateral bridge of cooperation based on some majors, such as, Myanmese language, International relation suchlike.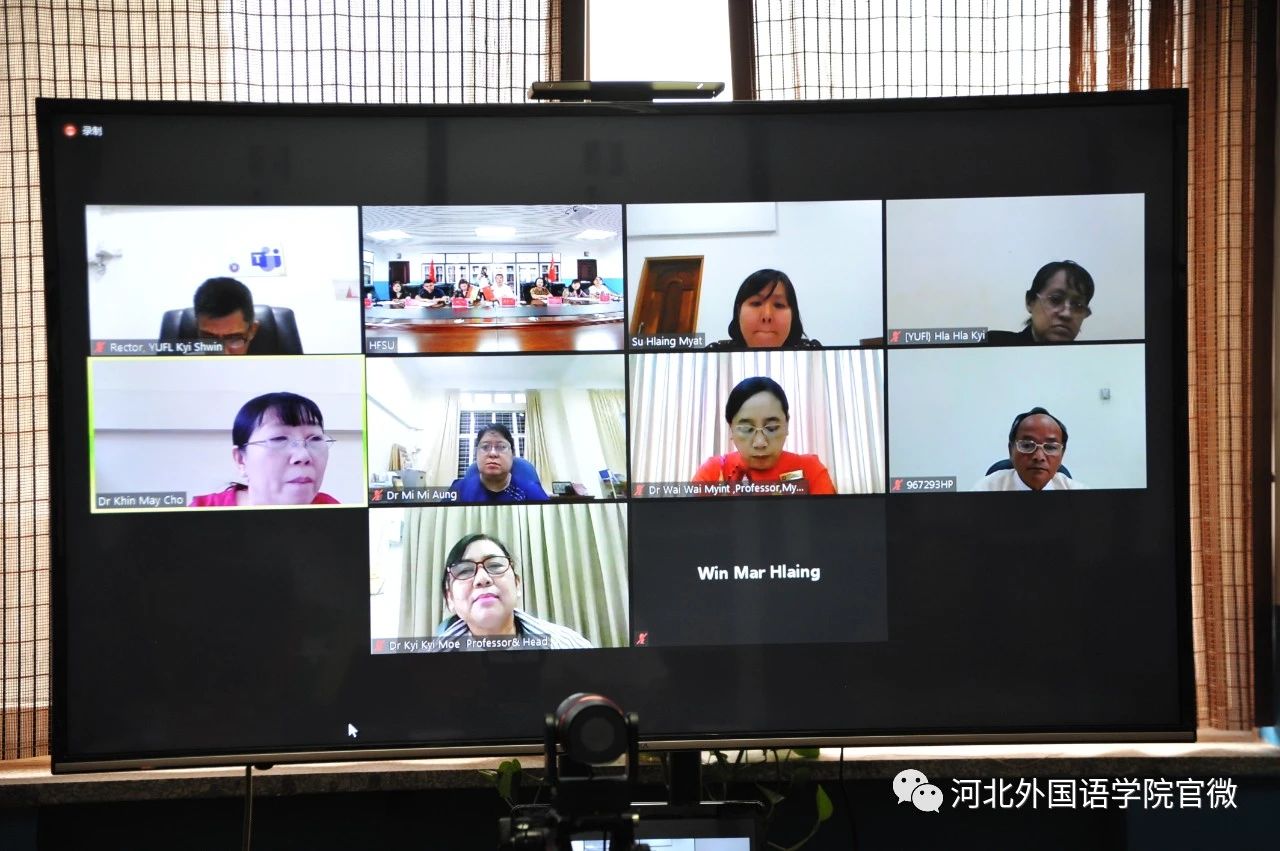 "Thank you, leaders and teachers of Heibei foreign Studies University participate the video meeting, we eagerly start a deeper integration with you, communicating with teachers, running a school jointly in more of respects. Provided that prompting tutors' quality, giving a massive platform for students is going to be more available," Ji Xun said, the chairman of Yangon University of Foreign Languages.
"We support the collaboration, this videoed meeting as a foundation, we hope to enhance the communication in terms of specific cooperative items, so that carry forward the plans according to the two universities," said Professor Wu Minbo (the director of the student affairs office), Dr. Qin Meiqiao (the head of Chinese department), Dr. Lala Ji (the professor of Chinese department) and Dr. Gigi Mo director of the Myanmar department), at Yangon University of Foreign Languages .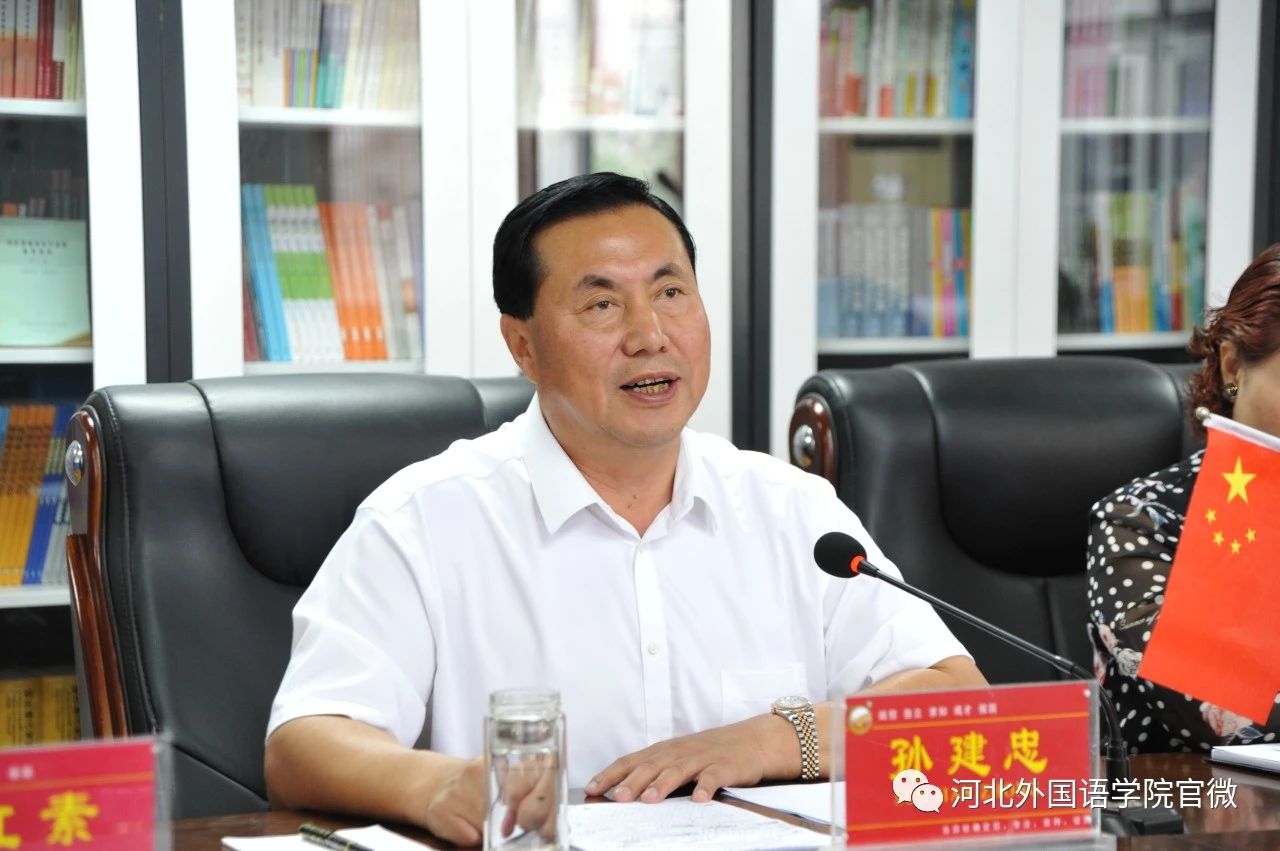 Sun Jianzhong, the president and academician of Hebei Foreign Studies University, pointed out, although It's a long way for one another for both-side that are well within reach depending on the languages along with modern communication tools, however. The education and teaching cooperation between China and Myanmar is advocated and supported by the leaders of the two countries. The two universities will greatly promote the substantive cooperation in the fields of teacher-student communication, language-cultural exchange, academic research and other fields, thus laying a more solid foundation for the internationalization of both universities.
It's a good beginning of educational cooperation between China and Myanmar via video, which marks the start of the collaboration between YUFL and HFSU. So next, the foreign affairs director of the International Language Education Institute will continue to follow up real-time news, strengthening the connection with Yangon University of Foreign and make efforts to put the substantive cooperation into effect.